Accessing- and uploading files to your server
Minefort has made accessing and uploading files to your server rather quite easy. Read here to find out which options you have!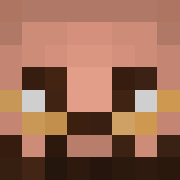 Minefort has made accessing and uploading files to your servers rather quite easy. Whether you just want to browser your server files or upload worlds, plugins, mods or want to delete your unwanted files, we've got you covered.
There are two main ways of accessing, uploading or deleting your Minefort server files:
Using a FTP client
FTP (File Transfer Protocol) clients are software applications that enable users to upload and download files to and from a server using the FTP protocol. FTP clients provide a user-friendly interface to manage files on remote servers (such as Minefort) and can perform various functions such as file transfers and file management. Popular FTP clients include FileZilla, WinSCP, and Cyberduck.
For a more in-depth guide on how to set up a FTP client with your Minefort server, please check out this article 😃
Through the Minefort server dashboard
The Minefort server dashboard offers an easy-to-use and all-access file manager, allowing you to easily browse your server's files, make changes as you go and upload new files.
In order to get to the Minefort file manager, follow these steps:
Log in to your Minefort account;
Head to the "My Servers" page in your Minefort dashboard;
Press the "Wake up server" button and wait for your server to download;
Once you are in your server panel, press the "Files" tab located under your server name and IP;
From here, you can open, create and delete files and/or folders & upload your own files. You currently cannot download server files through the Minefort file manager.
---
Which method of accessing and managing your server files should you choose and why?
Firstly, it's up to yourself to choose. Both ways of accessing and managing your files work fine, but everyone has a personal preference. For new players we recommend using the built-in Minefort file manager. The only disadvantage here is that you will not be able to download your files and thus create your own local server backups. Instead, you can use the Minefort server backup feature and restore the backups we store for you in case you might ever need to. For more information on how to make backups using the Minefort backup feature, check out this guide 😀
If you are a more experienced Minecraft player and want to be able to download your server files and keep your own, local backups, we recommend you use a FTP client.