Purchasing a server plan or self-hosting?
Purchasing a server plan on Minefort rather than self-hosting has several benefits. Read more here!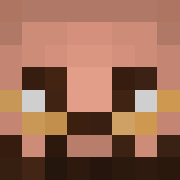 Purchasing a server plan on Minefort has several benefits over self-hosting, including:
Ease of use: Server hosting networks provide an easy-to-use interface and automated setup, making it simple to get your server up and running quickly.
The Minefort effect: Rather than having to market your own server to the public, Minefort takes care of this for you! If you wish to create a public server, you're able to meet new players through the Minefort community.
Reliability: Hosting networks have dedicated servers with high uptime and reliability, ensuring your server is always online and accessible to players.
Scalability: Minefort provides options for upgrading or downgrading your server resources as needed, making it easy to scale your server to match your player base.
Support: There's someone always ready to help and provide troubleshooting assistance in our Discord server, ensuring you have the help you need if you encounter any issues.
Security: Hosting networks have security measures in place to protect against DDoS attacks and other security threats, giving you peace of mind that your server is safe.